Yamaha Genos
If you happen to use a Yamaha Genos, then you are in for a treat. Lately, I record straight from the Genos to USB which means, that those files will play correctly without editing on any Genos.
I have just started my YouTube channel which, for now, has videos of me playing some music I like on my Yamaha Genos arranger. Additional videos will feature workshops and audio-related gear talk about the stuff I use in the studio.
As soon as I have a bit of time, I will publish some of my MIDI files which cover all the classics starting from the swing area all the way to current rock and pop music.
My hardware
Yamaha Genos
Other than software VST instruments, the Genos is the sound source for all of my music.
M-Audio Hammer 88
This is my main MIDI controller keyboard which is connected to to Yamaha Genos.
Makie CR4 Monitors w Bluetooth
The CR4's provide exactly the feedback I need for my main workstation.
Bose Companion 2
Very compact and perfect for my second workstation.
Behringer U-Phoria UMC404HD
Currently my main audio interface. I am planning on getting the 8-channel version too.
Steinberg UR22 mkII
Connected to workstation 2 which doesn't need multiple in/outputs.
2 Audio Technika 2035 Condenser Microphone
Mostly connected to the Genos mic input in order to use the vocoder.
My software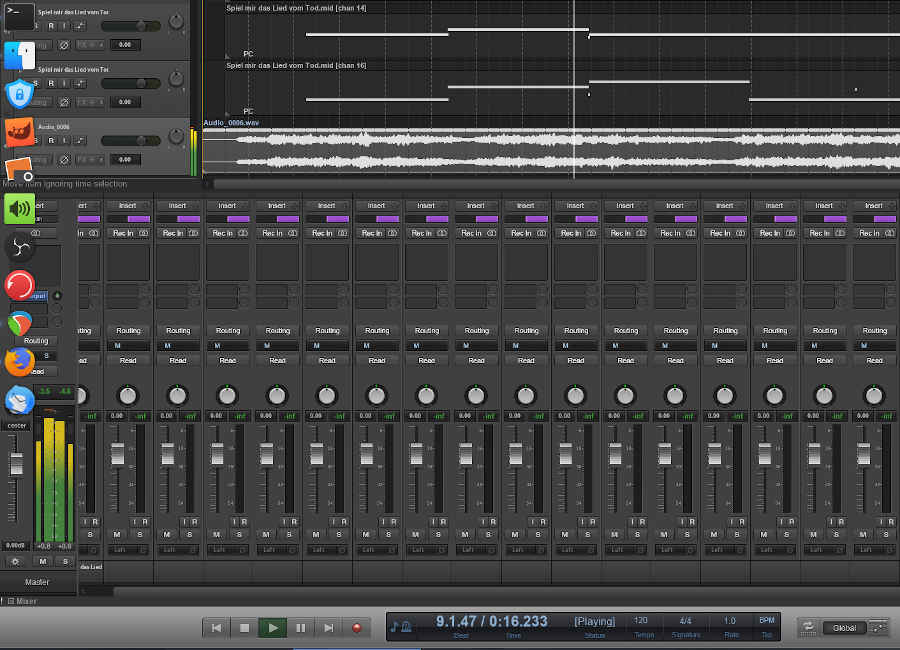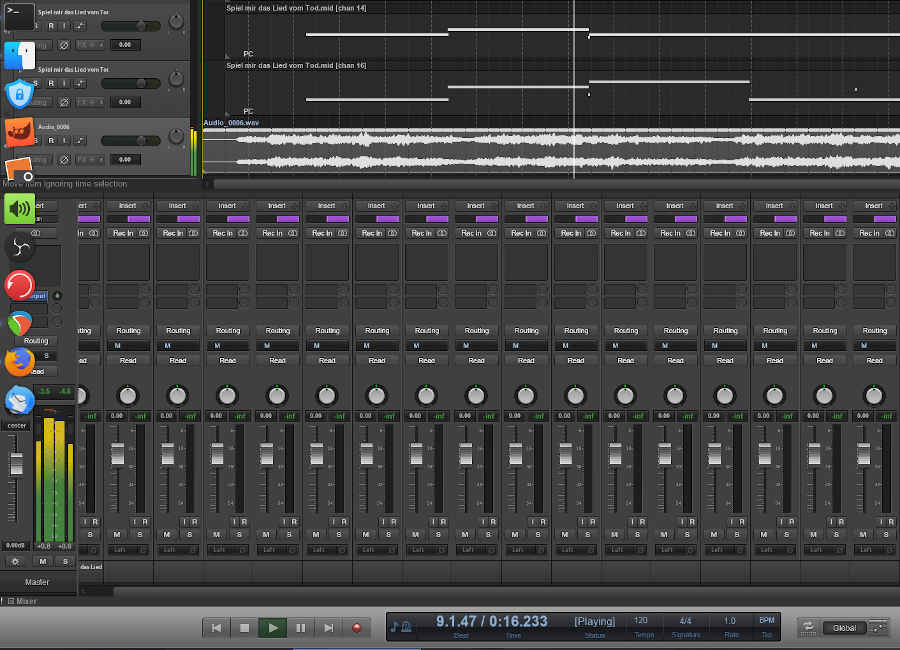 Reaper
My go-to DAW which performs amazingly well on Linux.
Harrison Mixbus
I am currently evaluating this DAW but think that Reaper is a better fit for me.
Steinberg Cubase Elements
This well-known DAW came with the UR22 mkII audio interface and will be removed once Reaper is fully up and running in Linux.
Mini Grand (VSTi)
This fantastic-sounding piano was included with the M-Audio Hammer 88 keyboard. The Genos pianos sound very good but can't compete with this 11 GIG mega piano patch.
MuseScore
I often write music by hand on scrap paper but once things are final, then I use MuseScore to publish a professional-looking score sheet.