Hi there! I'm Ernst Renner, and this is my site: www.ernstrenner.com
As a Computer Assisted Design Technology Specialist (BCIT) with skills in web designing, I utilize advanced software and techniques to create visually stunning digital art and design pieces featured on this website. From intricate 3D models crafted using Blender 3D, to breathtaking images generated by cutting-edge AI tools such as Stable Diffusion, you'll find samples of my work in various fields like graphic design and web development.
My proficiency in computer graphics allows me to provide customized designs tailored specifically for my clients' needs. If you have a project requiring my skills, feel free to reach out – I'm here to help bring your vision to life!
Advanced photo manipulation
With a diverse portfolio showcasing my ability to create customized solutions tailored to meet each client's unique needs, I'm confident in my capacity to bring your vision to life.
Whether you need a complete overhaul or just some tweaks here and there, my goal is to help you achieve the desired outcome for your project. My extensive experience and proven project management skills allow me to provide comprehensive solutions that cater to all aspects of visual communication.

If you're interested in learning more about how I can help bring your vision to life, please feel free to reach out through my contact form. Let's collaborate on your next project and create something truly remarkable together!
About me
Music
As a professional musician with roots in Austria and Canada, I've been fortunate enough to experience diverse cultures and perspectives that continue to inspire me in my creative endeavors. After starting out as a music teacher and lounge pianist upon arriving in Canada, I joined a traveling band and spent several years on the road, playing at various venues across the country and meeting some truly remarkable individuals along the way. However, like many musicians before me, I eventually decided to take a step back from the fast-paced life of touring and instead focus on more personal music projects that continue to challenge and inspire me to this day.
One of the CD's that I have helped produce states this about me on the inner sleeve:
"Finally, heartfelt gratitude goes to Ernst, whose imagination and dedication turned these songs from mere dreams to reality".

Ronda L.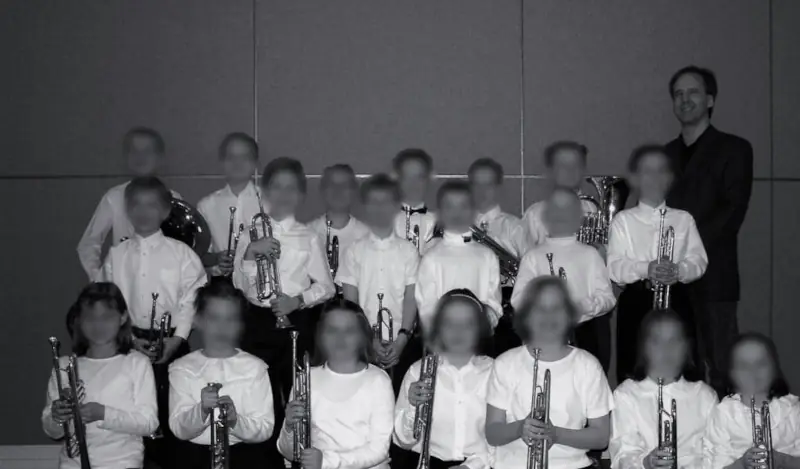 I have had the privilege of working on an extensive range of projects across various genres and styles. From recording radio commercials to playing piano for promotional videos, my diverse portfolio showcases my versatility as a musician and my ability to adapt to different creative directions.
In addition to my extensive experience in the field, I hold several music certifications that demonstrate my commitment to staying up-to-date with the latest technology trends. This unique blend of creativity, technical expertise, and professionalism allows me to offer high-quality musical accompaniment for any advertising campaign or other commercial venture.
If you have an upcoming project that requires my services, please do not hesitate to reach out to me directly so we can discuss your specific needs and goals in more detail. I look forward to collaborating with you on your next creative endeavor!
Web design
Previously, my website, www.ernstrenner.com showcased the structure and design principles that I used to help potential customers understand how their websites could be built. As my business grew, I expanded my services under Prolific Web Design, catering to a wider range of clients including startups and individuals seeking an online presence. Through Prolific Web Design, we offer comprehensive web development, graphic design, and software solutions tailored specifically for each client's unique needs. Feel free to explore both websites and reach out if you have any questions or would like to collaborate on a project!
The illiterate of the 21st century will not be those who cannot read and write, but those who cannot learn, unlearn, and relearn.

Alvin Toffler
Programing
I have extensive experience working with various programming languages such as PHP & MySQL, Python, Ruby on Rails, and JavaScript. Working at IBM Canada in the late 1990s laid the foundation to developing 10 music apps for children that were available on iTunes, Google Play, and Microsoft Store and have since been rewritten as web apps for the Little Composers School of Music and Composition.
The Canadian team behind Little Composers have created what may be the best music apps for younger kids, and they're available on all tablets, smartphones, Macs and PCs.

Kevin McGuire
In addition to working on music education programs, I'm also involved in various software development projects that enhance productivity. Reflecting on my journey, I wish I had started learning programming sooner because coding has become a fulfilling and enjoyable endeavor for me.
That's me in a nutshell.